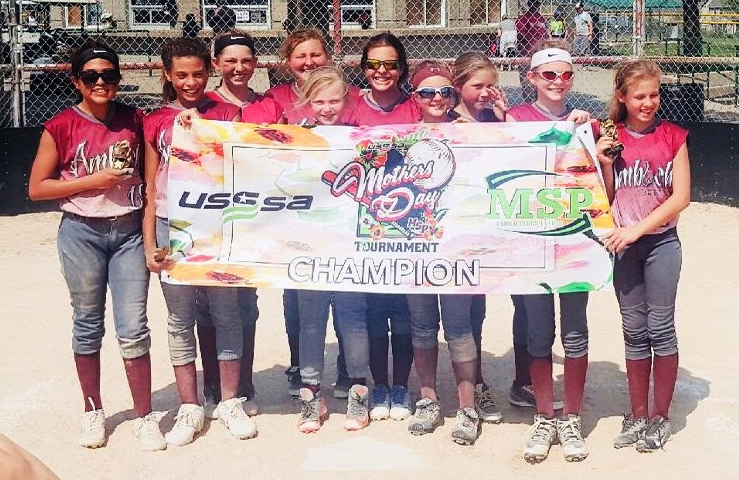 First things FIRST: A CONGRATULATIONS is in order for Mike Moore's,  KC Ambush 06 for winning the USSSA Mother's Day Goliath 12uB, lowerflight championship. They had a REALLY good practice Wednesday and some players are beginning to really step up.  They're starting to understand, trust and believe in how good they can be AS A TEAM. We're certainly not finished nor satisfied.  So excited for this group as they were a newly formed 1st year 12uB team in the fall. Can't imagine where they'll be this time next year.  Sky's the limit
Next line of order goes to Timothy Burt's, KC Ambush 07 team. They took 3rd overall in their first EVER 10uOpen tournament after only ever playing C ball.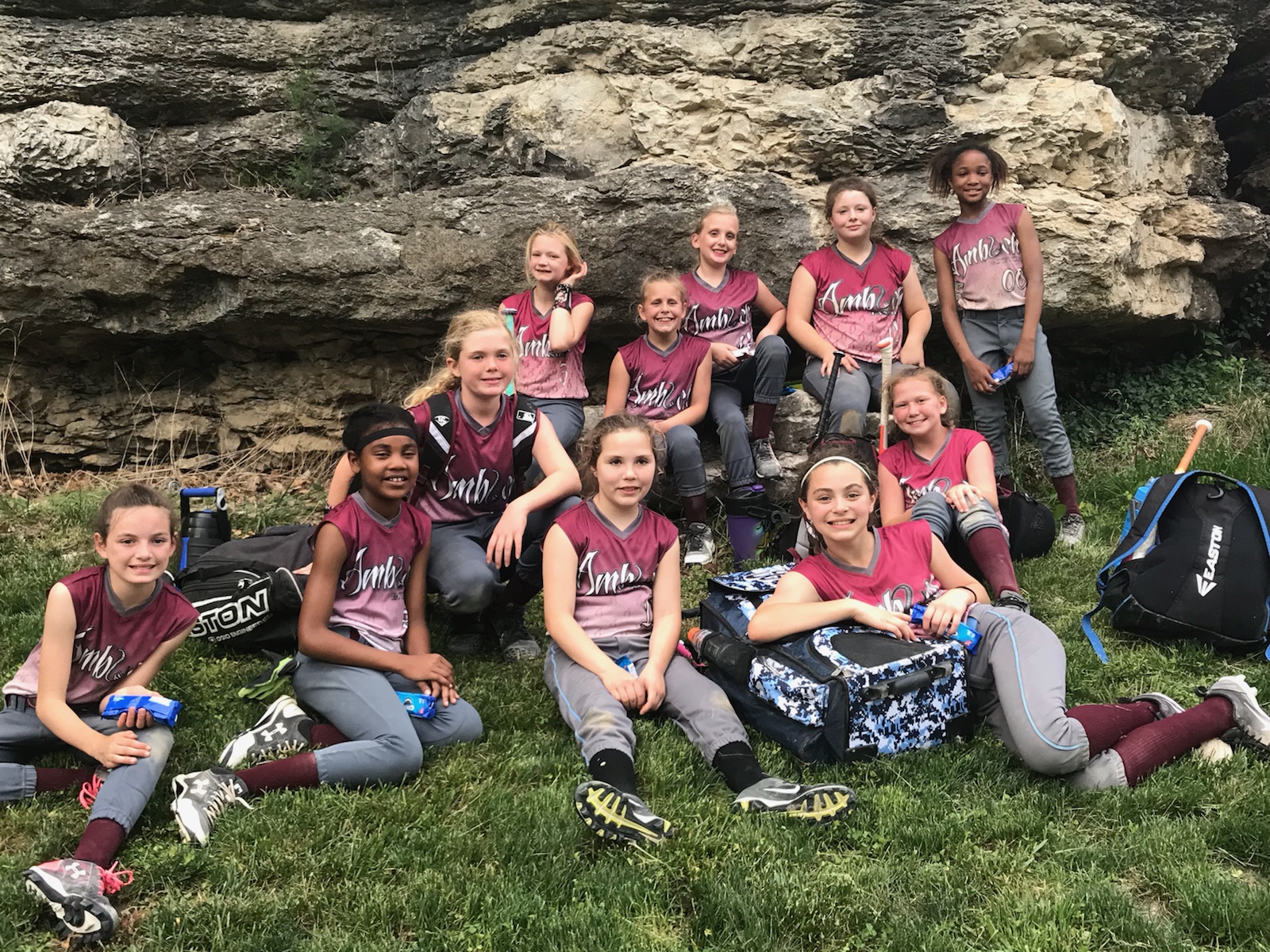 This group tasted a little success in their 10uC VIP tournament in fall. Before the rumor mill gets started, the 2 front right are guest players as we were missing 1 for the weekend.  We thought another one was going to be too injured to play but she played through her injury the entire weekend.
Anyhow, last fall this team lost in their last VIP series tournament game in the Championship.  We still didn't know what we had and hit the winter HARD with these girls. Their first spring VIP tournament, in 3 games they scored 30 runs and only gave up 2. That's how we KNEW it was time! We didn't know what to expect this weekend as this was our first open tournament outside of the C realm.  After an initial "nerves" first game, these girls freaking BROUGHT IT! All the way to a well deserved 3rd place finish.
KC Ambush 03-14uA: We entered into an 18uOpen tournament this weekend. I didn't know what to expect and figured, we'd hold our own. Not a lot to report here as we did in fact hold our own. Lost one (possibly 2) we shouldn't have and tied one we probably shouldn't have.
Overall we ended up going 2-3-1 for the weekend. Learned a lot in the process and looking forward to continuing to raise the bar.
KC Ambush 08-10uC: Is currently having growing pains. This is a new team that is also young with loads of potential once they get out of their current mindset. There's a little immaturity there but it's coming and their problems (not all bad) are easily correctable.  This challenge is probably the most fun of them all because these girls are really impressionable. It'll be interesting to see how they'll respond after this weeks practice.
There you have it folks. State of Ambush.  Overall it was an awesome weekend of softball. Lots learned and lots accomplished. We're currently in a happy place.
#kcambush